A Baby After Uterine Fibroid Embolization
Details

Created:

February 8, 2010

by: admin
A woman comes from Nigeria looking for help with her fibroids and infertility and finds not only relief but the blessings of motherhood 2 years after UFE.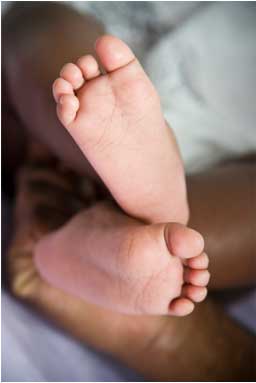 One of the most difficult things a woman will ever face is the desire for a child and the apparent inability to have one. Just over two years ago, a patient came all the way from Nigeria, Africa to talk to Dr. McLucas about embolization. For years she had suffered with fibroids and was convinced they were the primary cause of her infertility. Although several surgeries had been performed, the fibroids just kept coming back. Now 40 years old, with a recurrent condition and no pregnancy in sight, the patient knew her time was running out. After a screening to determine elegibility for UFE, Dr. Mclucas performed her embolization in February of 2007.
Amazingly, this past December, the lady who came from so far away finally found what she was looking for. She is now the mother of a beautiful, healthy baby girl. UFE didn't just end a fibroid problem, it helped start a whole new life and a family. We at FTC are incredibly proud to have been part of the journey.
A Baby After Uterine Fibroid Embolization

embolization
uae