The Risks of Getting Your Nails Done
Details

Created:

May 21, 2014

by: admin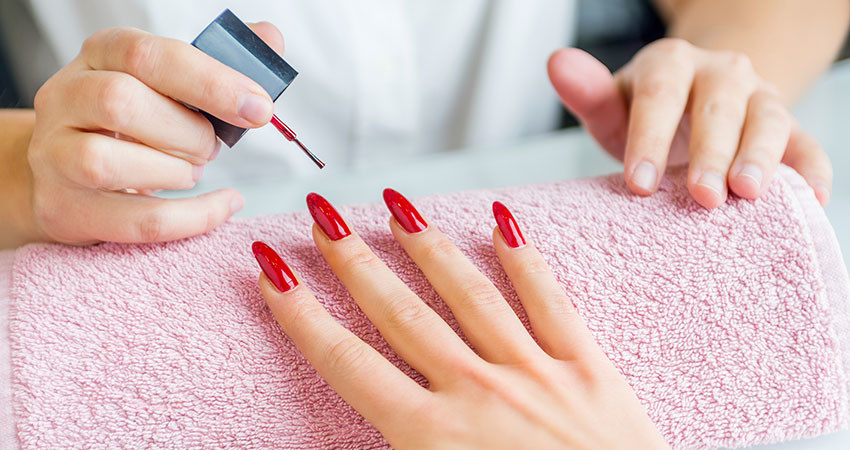 Some women are regulars on going to the nail salon to get their nails done or maintained. The new trend is the gel polish manicure, which is maintains a perfect look after two weeks despite washing dishes and other daily activities.
However, there have been a few cases of women getting skin cancer on the backs of their hands from the UV exposure when getting their gel nail polish done at the salon. Dr. Lyndsay Shipp, a dermatologist at Georgia Regents University, investigated to see if the amount of UV from nail dryers are associated with skin cancer. Her results showed that the amount of UV levels are low, however, the amount of UV emitted varied among different machines and devices.
Photoaging was also another concern from the UV exposure at nail salons. The UV light expedites the aging of skin. Dermatologists recommend using sunscreen and photoprotective gloves to reduce the amount of UV exposure on the skin.
Skin is not the only thing that is being exposed to the UV light, but eyes as well. UV exposure is the leading cause of blindness in older people. Dr. Zoe Draelos, a dermatologist at High Point, suggests that eye protection such as sunglasses should also be worn in salons to protect the eyes.
There are some risks to getting a manicure; however, this should not completely deter women from going to the salon. The risks are minimal and can be avoided by protecting ourselves from the UV lights.
For more information, click here.
Please leave a comment to share your thoughts.
Written by: Katherine Chua
The Fibroid Treatment Collective (FTC) based in Beverly Hills offers women a minimally noninvasive alternative to a hysterectomy to treat uterine fibroids. Founder of the FTC, Dr. Bruce McLucas, was one of the pioneers of the procedure called the Uterine Artery Embolization (UAE) that helps women maintain their fertility and removing symptoms caused by fibroids. For additional information, please visit www.fibroids.com or call our toll free 866.362.6463 to learn more and schedule a consultation.
The Risks of Getting Your Nails Done