Spring Cleaning: Creating a Healthier Space
Details

Created:

April 4, 2013

by: admin
Spring is well under way and with spring comes that time of the year–spring cleaning. Gain some tips on how you can make your home a healthier place for you and your family this spring cleaning season.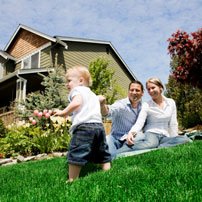 It's that time of the year again—spring cleaning! A time that allows us to de-clutter, de-contaminate and re-organize. Aside from the obvious benefits (like getting your home back in order), your annual spring cleaning may actually improve your family's health. The following spring cleaning activities will help make you and your home healthier and safer:
Thoroughly dust your home and clean or replace air conditioning and heating filters; clean all ducts and vents to decrease your exposure to pollens and other airborne allergens.
Organize your medicine cabinet, discarding expired medications and old prescription medications no longer in use. Your pharmacist can advise you about the best way to dispose of old medications, since tossing them into the garbage may be dangerous.
Check the garage and basement for old cans of paint, thinners, oils, solvents, stains, and other forms of "toxic" trash. Call your city or county sanitation department to find the location of the hazardous waste drop-off center, and get rid of anything you're not going to use.
Likewise, check under the sink and around the house for old, potentially toxic cleaning products and dispose of them.
Clean all mold and mildew from bathrooms and other damp areas with non-toxic cleaning products. Mold is a fungus which can trigger allergic reactions.
Change the batteries in your smoke and carbon monoxide detectors.
Collect old batteries throughout the house for disposal in a battery recycling or hazardous waste center.
Spring Cleaning: Creating a Healthier Space