What You Need to Know About Fibroids and Sex
Details

Created:

January 29, 2015

by: admin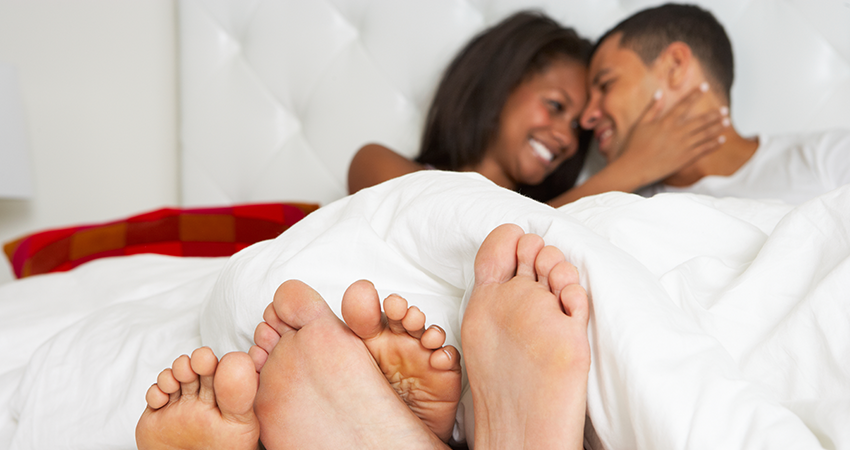 Pain during sexual intercourse is a common symptom of fibroids, and can manifest itself in man different ways. Some women are unable to have sex at all because of pain, while others may only experience pain and bleeding after sex. For some reason sex is not even an option because of the amount of bleeding and pain. This can often cause anxiety for women, and even tension in relationships.
Pain during sex due to fibroids is unlikely to go away on its own, however there are some things you can do to ease pain. The best thing to do is to try different techniques or positions that relieve pain, or find ways to be intimate without penetrative sex. This may include intimate massages or oral sex. Maintaining a healthy weight through diet and managing estrogen levels may also help relive pain due to fibroids. If you are not trying to get pregnant, you may want to consider taking oral contraceptives to slow fibroid growth and to manage pain and bleeding. If you know you do have fibroids, and painful sex in unavoidable, it may be time to consider treatment.
Painful sex can be related to other problems such as vaginal infections, so it is important to see your doctor to find out what is causing the pain. You may want to consider seeking fibroid treatment is you are experience painful sex along with other symptoms of fibroids, such as frequent urination, bleeding, pain, and abdominal pressure. At the Fibroid Treatment Collective we have many women who seek treatment for fibroids due to painful sex. Please give our office a call TODAY to explore your options, and have your questions answered.
For more tips on avoiding painful sex, please visit: http://blackdoctor.org/441699/fibroids-and-sex/2/

3 Responses