New Year. New Health Care Laws.
Details

Created:

January 3, 2011

by: admin
A quick list of things to know to prepare for the changing healthcare laws.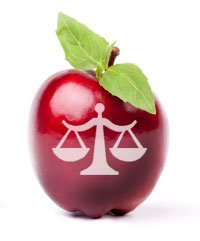 September 23, 2010 brought a lot of changes to the current health care system. Not to mention a lot of questions. www.healthcare.gov provides comprehensive and specific info about all the changes in the public and private healthcare sectors. But for those of you with less time, here's a shortlist of benefits that could affect you and your family.
Who's covered?
95% of Americans are expected to be covered by health insurance under the new law. The remaining 5% will be exempt. This percentage reflects illegal immigrants, people in prison, certain Native American tribes, people with very low income and those with religious objections.
What's the gist of the new program?
By 2014, all citizens and legal residents in the US will be required to have at least basic health insurance coverage. Those without will be subject to a tax penalty that goes up every year the person isn't covered. (This penalty will never exceed the cost of a basic health plan)
What will happen to the current health care plan I have with my employer?
President Obama was very specific about 'grandfathering' in current coverage. Workplaces are expected to keep positive coverage in place. The main differences are that under the new laws, nobody can be 'rescinded' or booted off a program as long as they continue to pay premiums. And all plans are now expected to include young adult children…which means if your child is under 26 and doesn't have a healthcare plan of his or her own, they can expect coverage under yours.
What if my employer doesn't offer health care?
Starting 2014, employers with 50 or more employees will be required to offer health insurance or incur a fine.
Employed or not, can I get health coverage if I need it?
By 2014, all citizens and legal residents will be able to buy health insurance through a new system run by state agencies or nonprofits. The amount an individual or family will need to pay for health coverage will be based on total income. The more you make, the more you will pay for coverage. The less you make, the more you will be entitled to receive subsidized health insurance.
What about people with preexisting health conditions?
This was a biggie. Under the new rules, insurance companies cannot deny coverage to children due to a preexsiting medical condition. By 2014, no one, of any age, will be denied health insurance coverage.
Are the new laws set in stone?
While the bill has been signed by President Obama and Congress, the specifics are not by any means a done deal. Attorneys general in at least a dozen states have filed legal challenges to the new health care bill on the grounds that it is unconstitutional to require people to buy health insurance (or pay a penalty).
New Year. New Health Care Laws.