What Are Uterine Fibroids and Should You Be Worried?
Details

Created:

April 17, 2019

by: Admin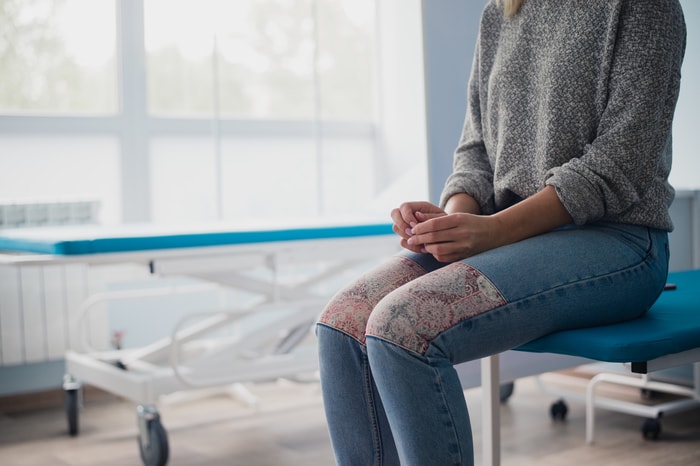 Fibroids are the most common form of pelvic tumors in women. While benign, (non-cancerous), they can have a negative impact on a woman's health in many ways. Some of the symptoms include:
Abnormal periods
Excessive bleeding
Anemia
Pain
Bladder dysfunctions
Bowl dysfunctions
Fertility issues
Fibroids begin as ordinary muscle cells in the walls of the uterus. What causes normal uterine cells to begin forming fibroid tumors? Medical studies have linked estrogen levels to fibroid development. Interestingly, the exact cause for the condition is unknown. Added risk factors include:
Race
Age
Family history
Premenopausal state
Hypertension
Diet
Should You Worry?
Fibroids are very common. Most of the female population experience them at some point. In the U.S., under 70 percent of Caucasian women develop fibroids by age 50. In African-Americans, the number is closer to 80 percent. Most cases won't exhibit any symptoms and are only detected during routine checkups. Most often found during gynecological or pregnancy exams. For the majority of women, a diagnosis of fibroid tumors may be unnerving. But will, in the end, be unnoticeable for a woman's all-around health.
But.
In a percentage of cases, fibroids do begin to cause troublesome symptoms. Estimates are between 25% and 50% for these cases. When that happens, it's wise to seek treatment as early as possible. Under the right conditions, fibroids can grow very fast. Fibroid symptoms usually worsen or multiply. Are your fibroid symptoms causing any of the following health issues?
Heavy bleeding
Blood-loss related anemia
Pain
Abdominal distension
Back pain
Frequent urination
Constipation
If you answered yes to any of the above, it is time to act. As with most medical issues, early detection and early treatment are important. The longer you wait, the longer you worry and suffer. Why do either?
Fibroid Treatment
Fibroid treatment today can be much simpler and less traumatic than it was in the past. Our grandmothers underwent a hysterectomy. Our mothers had aggressive fibroid surgeries. In the 21st century, we have less invasive options. Some, like fibroid embolization, don't involve surgery at all. Fibroid embolization is a radiological treatment that shrinks fibroids. As opposed to removing the uterus or cutting out uterine tissue. It requires zero incisions and no hospital stay.
Is one of your worries that fibroid treatment means a lot of time away from work, family, or normal life? Take a long exhale. You can deal with fibroids. And it doesn't have to mean surgery.
Learn more about recognizing fibroid symptoms.
Explore non-surgical treatment fibroid treatment.
See women who underwent successful fibroid treatment without surgery.

dangerous
embolization
fibroid
non-surgical
options
symptoms
treatment