AJOG Publishes 5 Year Study of Embolization to Treat Fibroids
The lead article of the August 2010 issue of the AJOG cites a five year randomized study that concludes embolization is a well-established alternative to hysterectomy.
The lead article of the August 2010 issue of the American Journal of Obstetrics and Gynecology cites a five year randomized study of women with symptomatic uterine fibroids presented by van der Koolj, Hehenkamp, et al.  The authors concluded that "uterine artery embolization was a well-established alternative to hysterectomy about which patients should be counseled."  As many as 40 percent of all women have uterine fibroids, with a higher incidence in African American women, and one in four have symptoms severe enough to require treatment.
Bruce McLucas M.D., founder of the Fibroid Treatment Collective, Los Angeles, has published a number of similar publications in the past including:
Dr. McLucas welcomed this additional study to the body of fact supporting fibroid embolization.  The doctor performed the first U.S. embolization at UCLA in 1994.  He is a Los Angeles-based OB-GYN who practices in Beverly Hills, CA and serves as an Assistant Clinical Professor in the Department of Obstetrics and Gynecology at the David Geffen School of Medicine at UCLA.  One of the pioneers in developing UAE, Dr. McLucas has had a career-long interest in minimally invasive therapy, serving as president and charter member of the Society for Minimally Invasive Therapy.
A safer alternative to hysterectomy, embolization decreases patient risks, preserves fertility, cuts recuperative time and reduces medical costs associated with hysterectomies. Approximately 600,000 hysterectomies are performed annually in the United States, about 300,000 due to uterine fibroids.  More than five billion dollars is spent on hysterectomies annually, and up to 144 million work hours are lost due to procedure recovery. Over 50 percent of women who get hysterectomies have their ovaries removed, rendering them infertile.  Approximately 660 women die each year in the United States due to complications from a hysterectomy.
Embolization has emerged as the safest, simplest, cost effective way to treat fibroids. Embolization requires a very small incision, about the size of a freckle, which is made in the upper thigh.  A tiny catheter is inserted through this incision and into the femoral artery. Using x-ray guidance, a trained physician locates the feeder vessels which supply blood to each fibroid.  Microscopic inert particles are injected into the vessels, blocking blood supply that nourishes the fibroid. Without a steady blood supply, the fibroids begin to dwindle and shrink. Embolization basically cures fibroids by starving them.
According to McLucas, embolization has an overall success rate of 94 percent. This means 94 percent of all patients who had the procedure experienced relief from their symptoms and significant fibroid shrinkage. Further,
99 percent of patients had immediate relief from heavy bleeding
94 percent of patients experienced 50-60 percent shrinkage
39 percent of patients who desired pregnancy were successful
99 percent of patients returned to work in less than a week
Click Here to Download the Study
Learn more about Uterine Fibroid Embolization online, or contact us directly by calling 866-362-64633 or by requesting a free phone consultation. Additionally, you can find us on Twitter @fibroiddoctor and on Facebook at facebook.com/fibroids.
Have a comment or question about this post? Scroll down to post a comment to this blog or Click here to ask your question.
AJOG Publishes 5 Year Study of Embolization to Treat Fibroids
Success Story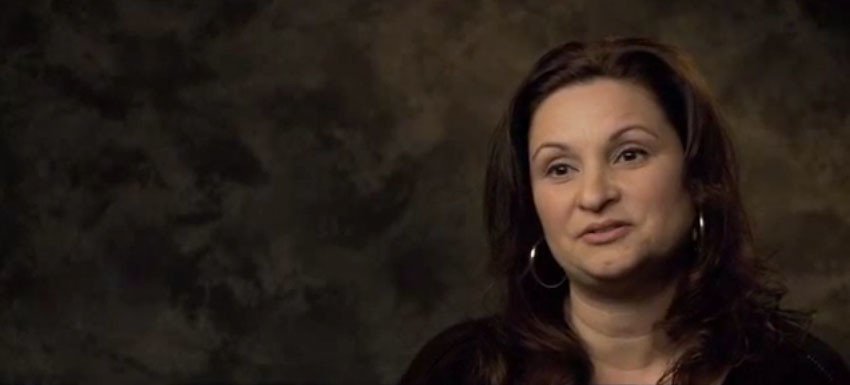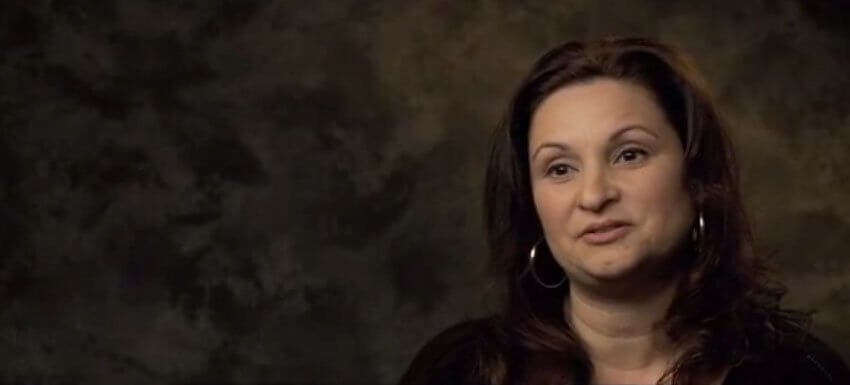 "When I heard that there was another alternative (to fibroids) I jumped on that and I called right away"