"As a relatively healthy person, I wanted a procedure that offered less risk and would allow me to return to my normal life as soon as possible. Embolization gave me this choice. After having the procedure I had no complications and was back to my normal activities within 10 days and the best part was I was no longer experiencing all the unbearable symptoms that the fibroids had once caused.
Embolization changed my quality of life and I would definitely recommend it."
— Leuvenia D.
Success Story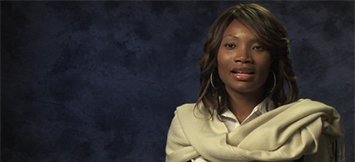 ""It was very painful.  So I could not enjoy myself.  And he wasn't enjoying himself with me." Fibroids made intimacy unpleasant.  They also kept Ingrid weak, anxious and dangerously anemic.  One quick, non-surgical treatment turned her life around."
Top Articles