Fibroids and Exercise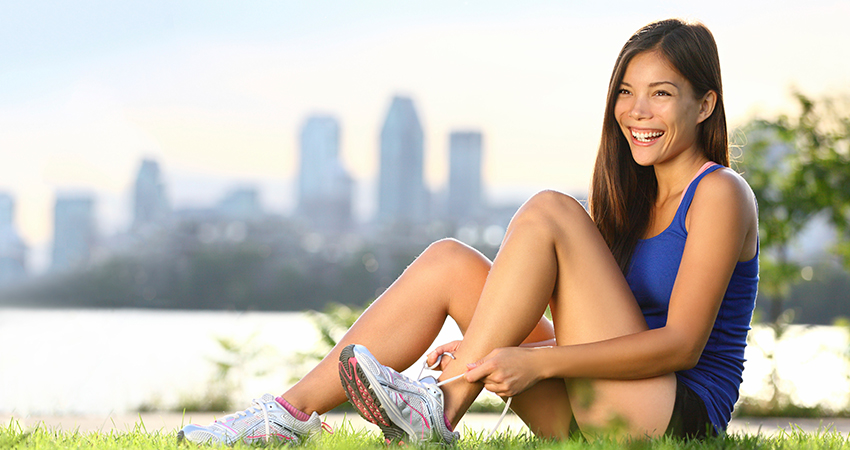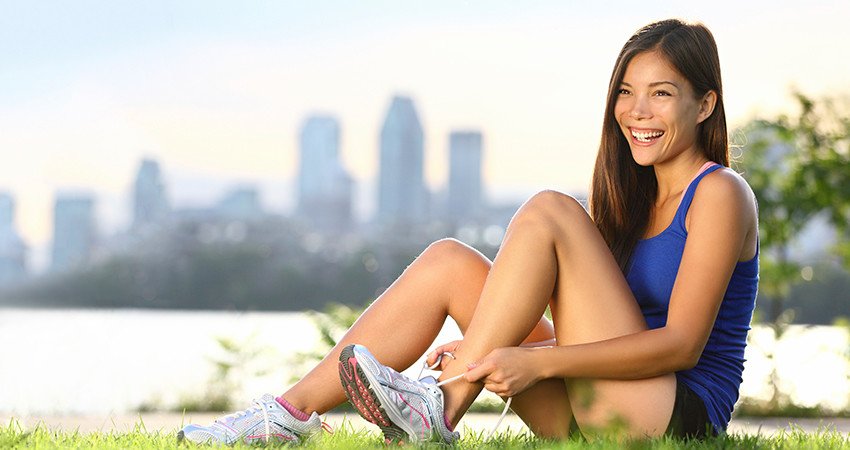 If you have symptomatic fibroids, exercise might not sound appealing. Larger fibroids often cause discomfort. It's natural to avoid doing things that might trigger pain. But fibroids and exercise have a unique relationship. Whether you already have fibroids or want to take measures to prevent them, the right kind of exercise will only be to your advantage.
But exercise can only take you so far in terms of dealing with severe or persistent fibroid symptoms. Maybe it's time to discuss a treatment option that is both non-surgical and highly successful.
Protective Benefits of Exercise
We all know exercise is good for you. You feel better and often look better. Exercise boosts health in multiple ways and plays a role in the prevention of both diabetes and obesity. But there's more at stake than just keeping calories away. Exercise can bring a wider range of benefits to women's bodies.
Significant boosts in endorphins (brain chemicals that keep your mood good and reduce pain)
Strengthening of your heart and cardiovascular system
Prevention of hormone-controlled diseases
A number of studies have already shown exercise has a protective action against breast cancer. And researchers believe staying active may be the first line of defense against a variety of hormone-mediated diseases. So is there a relationship between exercise and preventing fibroids?
Can Exercise Shrink Fibroids?
Fibroid development is linked to estrogen and progesterone levels. Both of these hormones work to regulate a woman's menstrual cycle. Most women discover they have fibroids during times of hormonal elevation, such as pregnancy or perimenopause. Others notice a decrease in fibroid growth or symptoms during times of reduced or low production of these hormones, such as menopause.
Exercise affects hormones.
It has been shown to reduce estrogen and progesterone levels. Regular exercise may help prevent the growth of fibroids by reducing hormones and the fibroid activity they often trigger. Studies also indicate that a higher Body Mass Index (BMI) is connected with fibroid development. When regular exercise works to lower your BMI, it can also lower the incidence of fibroid growth.
While exercise may help prevent uterine fibroids from growing, it doesn't do much to control or lessen the size (or symptoms) of fibroids already disrupting your life. But there is a highly efficient way to shrink fibroids back to a size where they don't cause symptoms. Fibroid embolization. This procedure shrinks fibroids by depriving them of a blood supply. Without the nutrients and oxygen in the blood, fibroids will starve. Embolization is a non-surgical treatment that reduces fibroids and fibroid symptoms without the need for surgery. And fibroids that are correctly embolized will never reappear or regrow.
Vigorous Exercise and Fibroids
As discussed above, exercise can be key in preventing the growth of fibroids. The more active you are, the fewer excess hormones you have circulating to trigger fibroid development.
Is regular, vigorous exercise a cure? No. But it may inhibit fibroids from growing or growing quickly.
Some women will have fibroids that aren't causing any symptoms. So regular and vigorous exercise benefits without causing discomfort. Others have already noticed the presence of fibroids and may tend to avoid movements that might cause pain or bleeding. Still, others have abdominal distention from large or multiple fibroids that make exercise very uncomfortable or challenging. Wherever you fall on this spectrum, we still recommend staying as active as possible. If you can't run, walk. If you can't lift, stretch. Keep moving. Exercise helps slow fibroid growth.
Even patients with severe symptoms, such as chronic pelvic pain, may still benefit from some form of exercise. The issue at that stage of symptom may be that any exercise seems completely out of reach. This is why we recommend early treatment. The longer you wait, the more time a fibroid has to grow. And the bigger it grows, the more likely it is to seriously impact your life.
Can Exercise Aggravate Fibroids?
With mild to non-existent fibroid symptoms, exercise can only benefit you. But symptomatic fibroids that cause heavy periods and anemia often drain energy and weaken your system. Exercise becomes a strain on the body's diminished resources. While exercise doesn't exactly aggravate fibroids, the effort it requires may seem overwhelming or even impossible.
Get help. Review your treatment options. Fibroids rarely go away on their own. And debilitating symptoms only increase over time. Embolization is a way back to health that doesn't involve surgery. Call us. Take control back.
Non-Surgical Fibroid Treatment
The Fibroid Treatment Collective (FTC) offers women a minimally invasive alternative to hysterectomy (surgical removal of the uterus). If a physician has suggested this is your best or your only option, do some research first. With a hysterectomy, you lose any chance of ever becoming pregnant. Even when done laparoscopically (using several small incisions, instead of on a large or 'open' incision), you will still take months to heal. After a hysterectomy, many women regret not exploring a less invasive approach. Some say they never feel themselves fully again.
Surgeries like hysterectomy or myomectomy (surgical removal of fibroids) have risks that non-surgical procedures avoid. Surgical removal of fibroids, whether by open incision, laparoscopic, or LAAM (Laparoscopic Assisted Abdominal Myomectomy), still have a regrowth rate of about 50%. One out of every two fibroid surgeries winds up with the fibroids growing back. Sometimes in just a few years.
Uterine Fibroid Embolization treats fibroids safely and effectively. You maintain fertility while finding relief from fibroid symptoms. Embolization has a zero incidence of regrowth (fibroids must have a blood supply to grow and thrive). Embolization has a quick recovery time and is low trauma to the body.
Schedule Your Consultation Today
Exercise might be able to prevent or slow the growth of fibroids, but it takes actual treatment to address the underlying cause of those symptoms. Reclaim your body. Schedule a consultation. During a one-on-one meeting, we'll work closely with you to assess your preferences and build a treatment plan around them.
Get life back on track without the risks of traditional surgical methods. For additional information, call us toll-free at 866.362.6463.