Have a question about Embolization?
Complete the form below, and one of our health professionals will get back to you as soon as possible.
Your privacy is important to us. All of your information will be held in the strictest of confidence and questions will be handled by qualified health professionals. To learn more, our privacy policy is available for your review.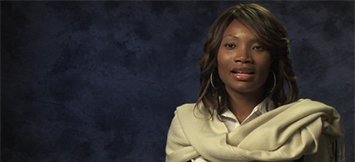 "It was very painful.  So I could not enjoy myself.  And he wasn't enjoying himself with me." Fibroids made intimacy unpleasant.  They also kept Ingrid weak, anxious and dangerously anemic.  One quick, non-surgical treatment turned her life around.