Treating Fibroids From the Inside Out
The Fibroid Treatment Collective focuses on non-surgical fibroid care . We pioneered the minimally invasive procedure Uterine Fibroid Embolization and were the first to perform it in America. Embolization shrinks fibroids. It does not involve cutting, sutures or general anesthetic. Every year we add to the number of patients who get fibroid relief without surgery. Below is a general outline for our treatment protocol:
Continuity of Care
At the FTC, your entire treatment is handled, start to finish, by the same physician and medical team. We have found this unique 'one team, one patient' approach offers more consistent, more comprehensive care for fibroid patients.
Evaluation
Before Fibroid Embolization, all patients are thoroughly evaluated to ensure the procedure is right for them. This includes a review of their medical history, general physical condition and any other information pertinent to the case.
Examination
The patient undergoes complete pelvic imaging, either ultrasound or MRI, to measure the size of the uterus and look for any other conditions that might be affecting their health.
Embolization
Embolization is an out-patient procedure, usually performed under local anesthetic. A tiny incision (roughly 1 centimeter) in your upper thigh allows a tiny catheter to be inserted into the femoral artery. Using x-ray guidance, a trained physician locates the feeder vessels which supply blood to each fibroid. Microscopic, inert particles are injected to block these vessels. Without a steady blood supply and oxygen, the fibroids begin to starve and shrink.
Monitoring
Recovery time is generally 2-3 days (as opposed to a 6 week recovery after major surgery such as myomectomy or hysterectomy). After embolization, patients are evaluated within the first week, again at six weeks and once more at six months to track the rate of fibroid shrinkage.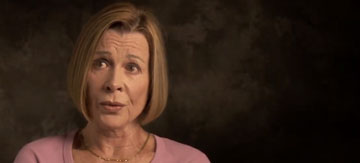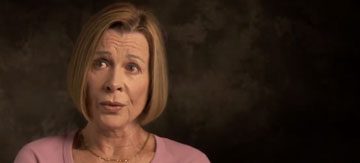 Diane thought her fibroids would disappear after menopause…They didn't. A successful embolization at Fibroid Treatment Collective restored the life Diane should have been living.