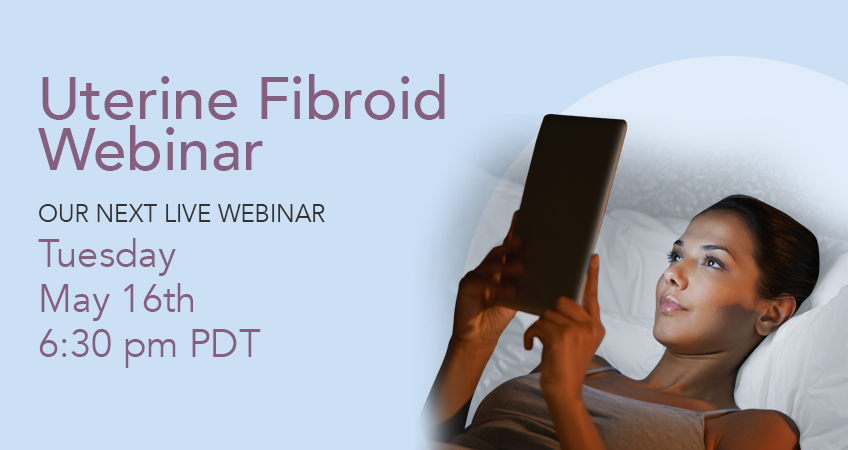 You can end a fibroid problem without surgery. Hear from women who have. And the doctor who pioneered how.
Call (888) 296-9422
Or register right now:
Join fibroid expert Bruce McLucas M.D.
and patients who talk about how embolization changed their lives.
Talk. Listen. Learn about fibroid embolization; the surgery-free treatment that can end fibroid pain and symptoms.