Solicite una Consulta GRATIS en Nuestra Oficina o Por Teléfono
Si usted está lista para estar libre de fibromas, usted puede solicitar una consulta sin cargo con uno de nuestros proveedores de servicios médicos, completando el siguiente formulario.
---
Su privacidad es importante para nosotros. Toda su información se llevará a cabo en la más estricta confidencialidad y sus preguntas serán contestadas por nuestros proveedores de servicios médicos. Para aprender más, nuestra política de privacidad se encuentra disponible para su revisión.
* Required fields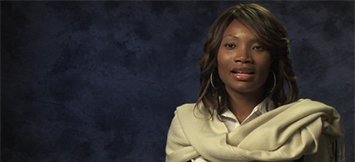 "It was very painful.  So I could not enjoy myself.  And he wasn't enjoying himself with me." Fibroids made intimacy unpleasant.  They also kept Ingrid weak, anxious and dangerously anemic.  One quick, non-surgical treatment turned her life around.