After 2 failed myomectomies, Kimberly couldn't face another surgery.
25 fibroids were removed, but they kept growing back. Exhausted and discouraged, Kimberly turned to the Fibroid Treatment Collective for help.
Success Story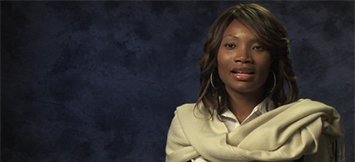 ""It was very painful.  So I could not enjoy myself.  And he wasn't enjoying himself with me." Fibroids made intimacy unpleasant.  They also kept Ingrid weak, anxious and dangerously anemic.  One quick, non-surgical treatment turned her life around."