Fibroids at 26 is bad. Your doctor insisting on major surgery is even worse. Jessica's Testimonial
Especially when that surgery willl keep you off your feet and out of work for months. Jessica needed a better solution. Fibroid Treatment Collective helps women treat their fibroids.
Success Story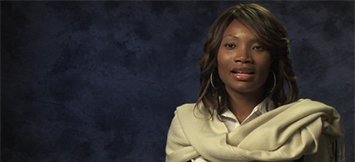 ""It was very painful.  So I could not enjoy myself.  And he wasn't enjoying himself with me." Fibroids made intimacy unpleasant.  They also kept Ingrid weak, anxious and dangerously anemic.  One quick, non-surgical treatment turned her life around."