"Immediately, I made an appointment with my doctor to get a myomectomy. He had already given me birth control pills and a Depo Provera shot (which had negative effects for me) and this was his final option besides a hysterectomy. He told me, "Your fibroids will grow back in about 6 months but you'll definitely see a decrease in the flow of your menstrual cycle." The procedure included a 4 day 3 night stay at a hospital. There was severe pain after the surgery and soreness during the 3 month healing process. However, I was pleased with the results because my periods were no longer heavy.
One day, I noticed my cycle had become irregular again. I hadn't noticed but it had indeed been six years since my operation.
My job at that time would not allow for me to be out 3 months nor was I looking forward to the recovery process of major surgery. So, I got second opinions from various doctors; most recommending the same myomectomy procedure. It was through my research on the web that I found Dr. Bruce McLucas at fibroids.com. I lived out of the state at the time so I made an appointment to drive to LA to meet with him. After meeting Dr. McLucas and seeing how knowledgable he was on the subject, I decided to have uterine fibroid embolization. I chose a reasonably priced hotel that was between the airport and the doctor's office. It was a two day procedure. The first day was completely painless and merely a chance for the doctor to scope the area. The second day was the actual embolization procedure. Under a twilight sleep, there was a slight feeling of discomfort but no real pain during the procedure. Later in the evening, there was heavy cramping but after taking my prescription, it eventually subsided.
Dr. McLucas and his staff were in constant contact with me at the hotel. I had a follow-up exam with Dr. McLucas on the 3rd or 4th day to examine my belly button stitch and the injection sites. On the next day, I was traveling back home. It's been four years since my embolization procedure and I feel great. I'm in excellent shape, I have a lot of energy, and more importantly, my periods are regular again. I am so thankful that I had this procedure. It has really improved the quality of my life."
– Pam B.
Success Story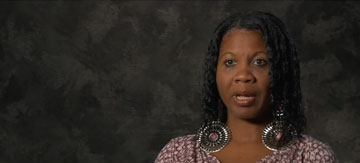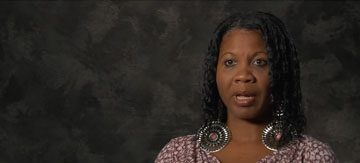 "Michelle talks about her gynecologist's initial diagnosis and how she appeared to look pregnant when she wasn't. After she met Dr. Bruce McLucas, she did the treatment and was "a dream come true" for her. She spent the day after the procedure in bed, and was back at work 4 days later. Learn how you ... Read more"